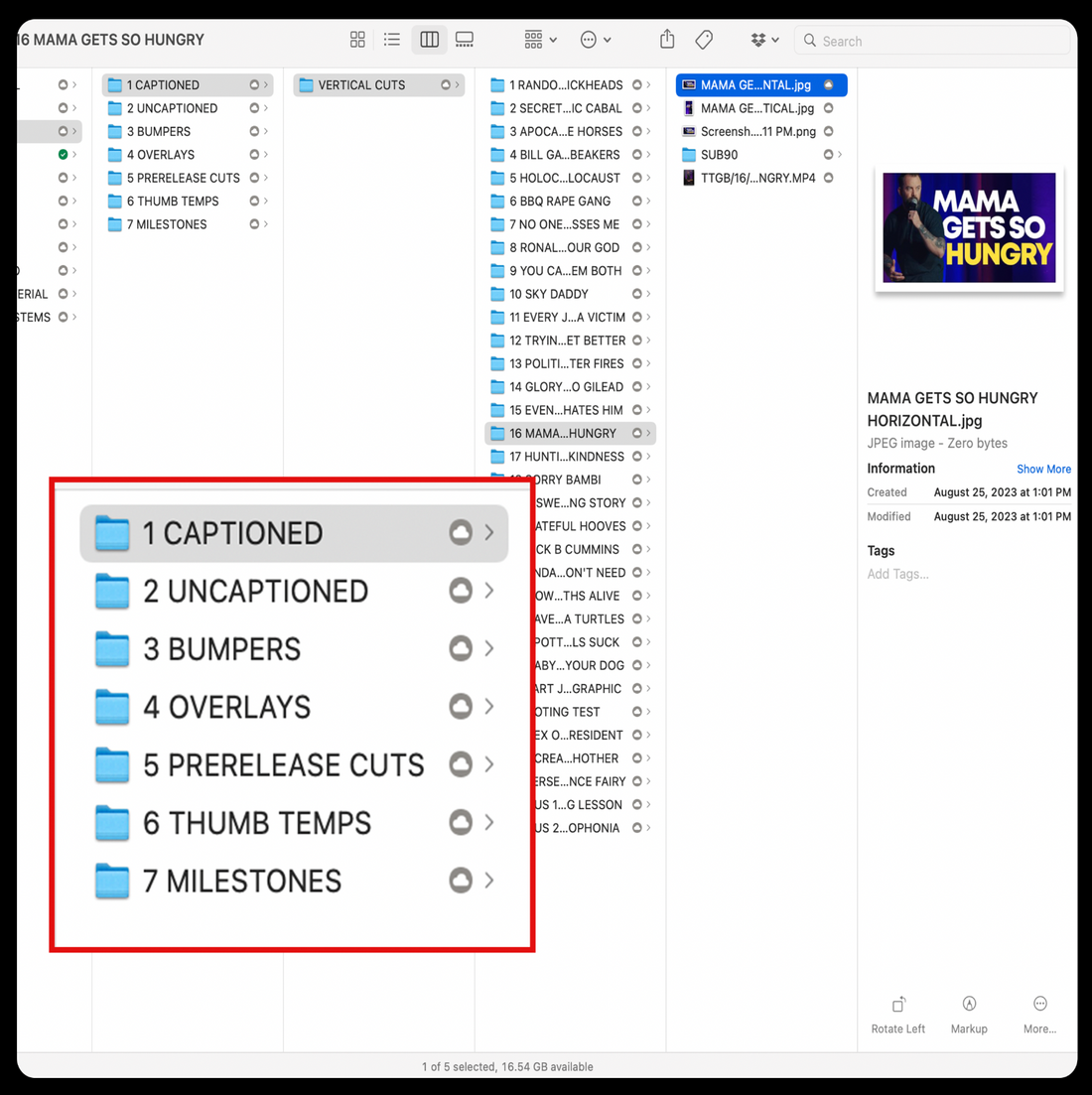 Organized Content Trees

Staying organized is an important foundation for me to work efficiently. I currently utilize Dropbox, Asana, and ClickUp to manage my workflow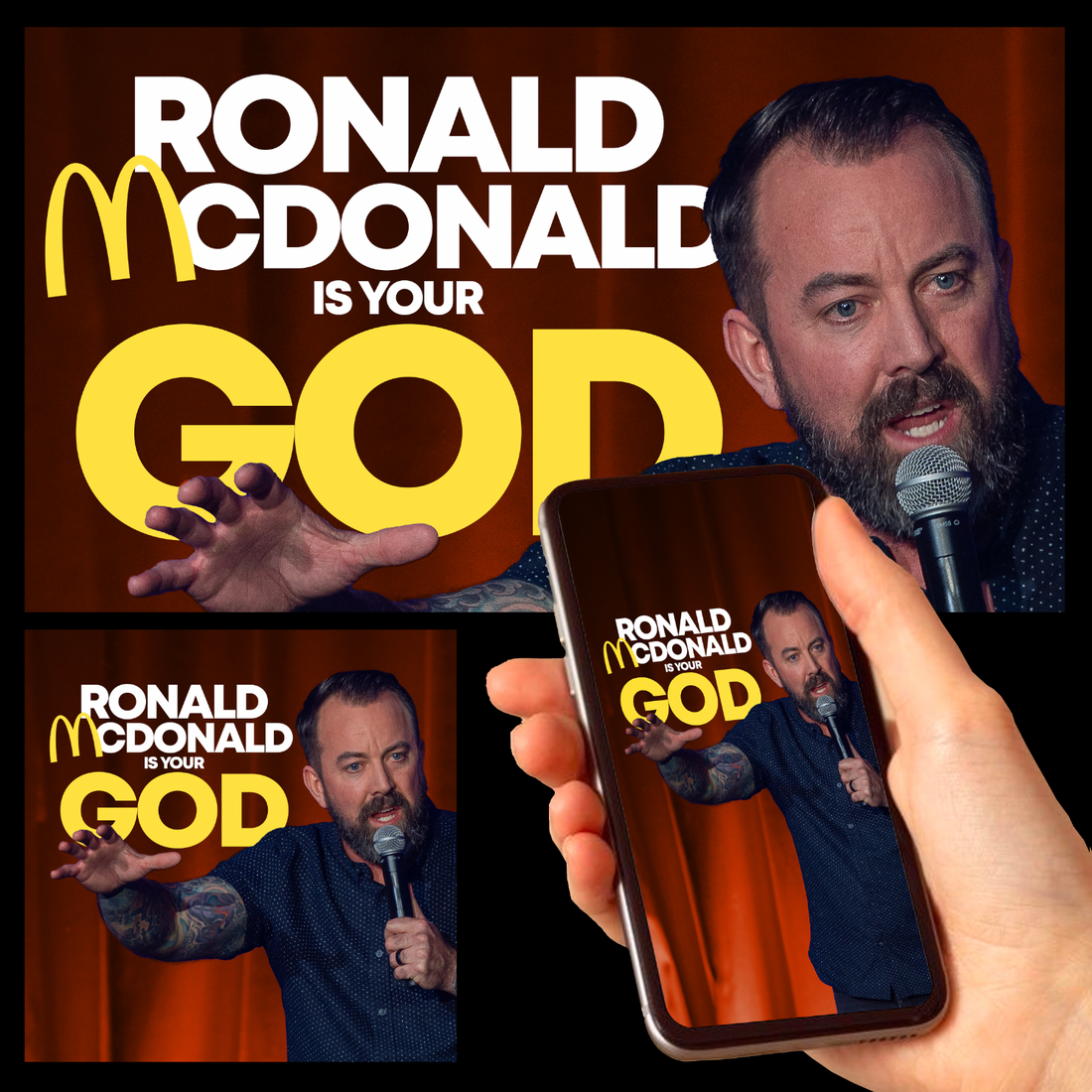 Thumbnail Creation

I typically create 4+ versions of each social thumbnail to ensure proper display for each of the various platform uses.
Editing

I primarily use Final Cut Pro X to complete video edits, cutting together social clips, producing shows, cutting promotional spots, advertisements, and more.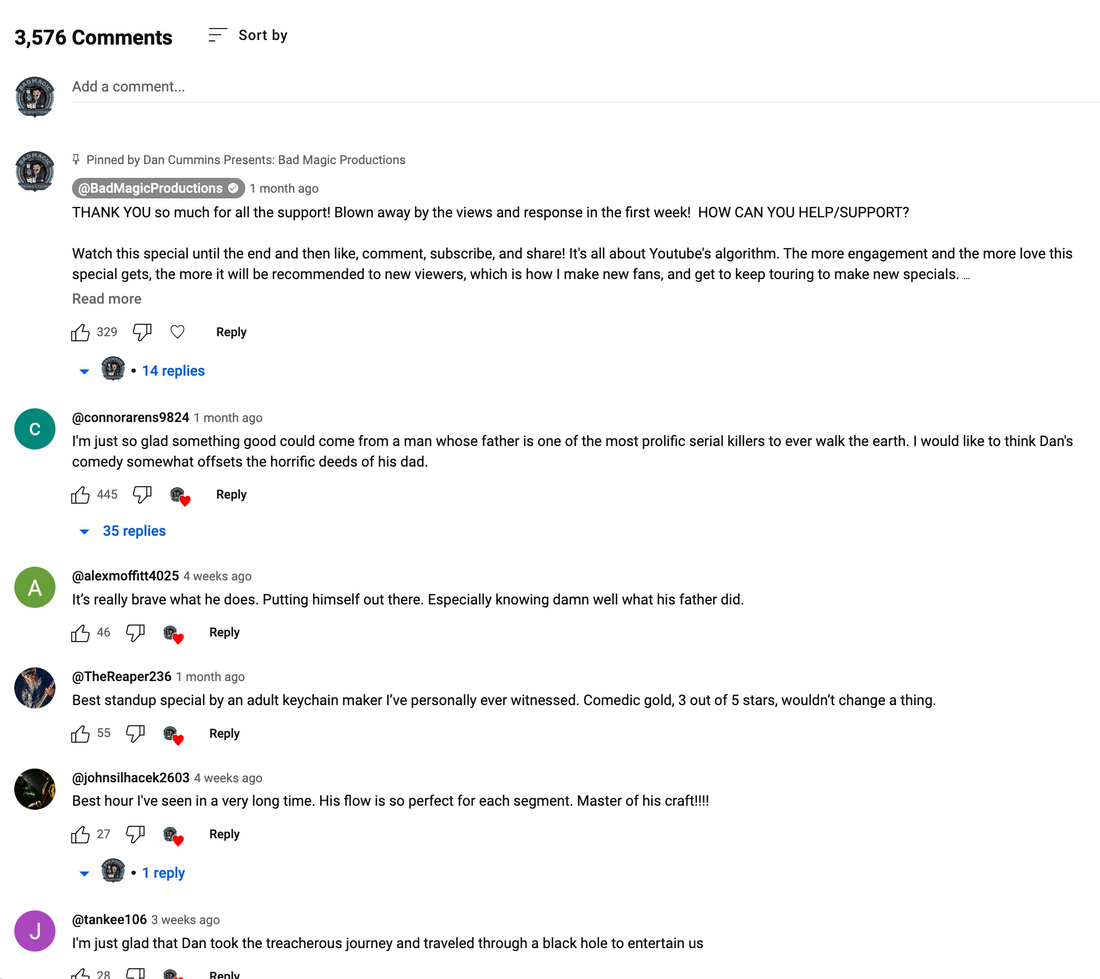 Engagement

Engaging with any fanbase is essential. When tasked, I do my best to provide meaningful engagement and conversation to feed brand loyalty and algorithmic glue.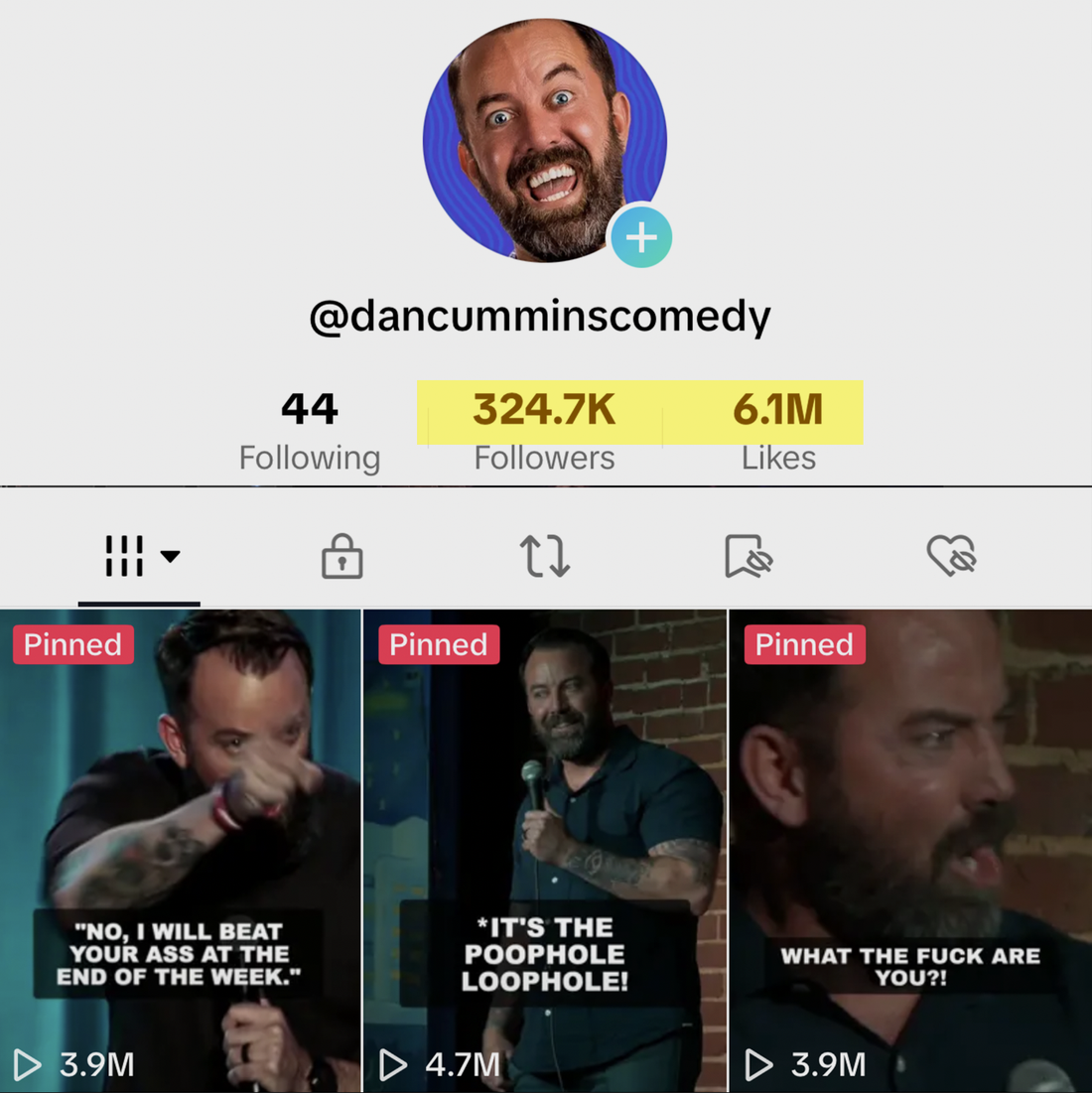 Growth & Awareness

There's a special sauce that goes into making consistent viral clips; a formula that, to be honest, is constantly changing. I do my best to stay informed on current trends growth tactics.